Some features I've written for New Zealand Geographic are below. Everything else is in my Contently portfolio.
This family walked the length of New Zealand, their children becoming the youngest people to complete the 3000-kilometre through-hike, Te Araroa. I joined them for a section of the track.
---
Two New Zealanders have created a high-country race that they reckon is as impossible as the Barkley Marathons. I went along to the inaugural event to see if anyone would finish it.
---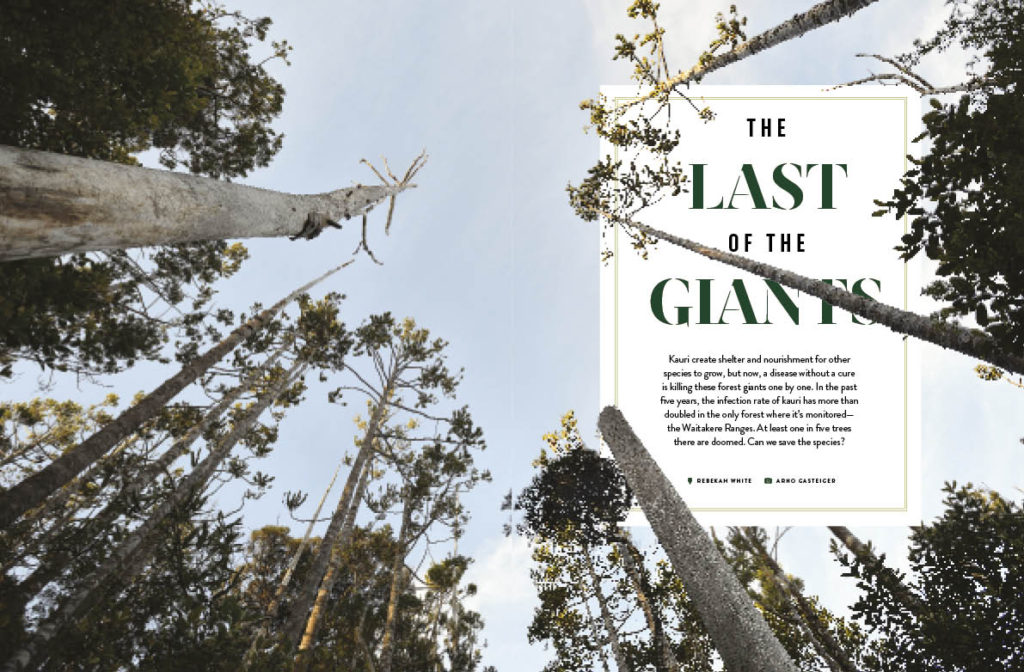 A disease without a cure is killing the North Island's forest giants, while research aimed at preventing its spread remains tangled in bureaucracy.
---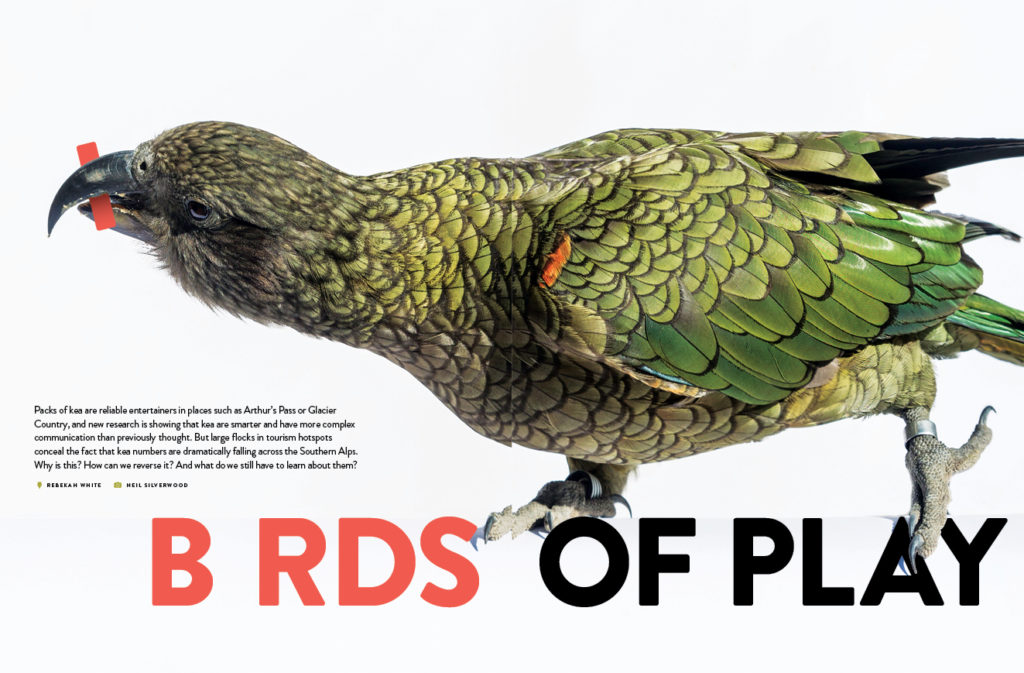 They can use tools. They can laugh. They can wreck your tent. One might distract you while another picks your pocket. Are kea the world's smartest parrots?
---
I went looking in the snow of the Kaikōura Ranges for the nests of the world's only alpine-dwelling seabird, a bizarre shearwater thought extinct for the better part of a century.
---
If you're in Ōkārito by night, and you hear thumping footsteps crashing through the bush towards you, you're in the territory of a female rowi, and she's planning to defend it.
---
Every Good Friday, teams assemble in Central Otago for the Great Easter Bunny Hunt, a long-standing, fiercely-fought, 24-hour competition to kill as many rabbits as possible.
---
We know more about what's hundreds of metres below the surface of the ocean than we do about what's right above our heads in the forest canopy.
---
Why mapping the entire genome of a bird as strange as the kākāpō might help save it.
---
For three years I edited Pro Photographer, a magazine for enthusiasts and professionals alike that profiled the world's best photographers. Each year the magazine won New Zealand media's top award.
As well as commissioning stories, I had the opportunity to interview and write about some of my favourite photographers.
I profiled VII photographer Sim Chi Yin and her long-term series on silicosis.
---
Christophe Jacrot's bad-weather landscapes call to mind Edward Hopper and Saul Leiter. My profile of him became the introduction to his book.
---
One of my favourite subjects: the art of the photobook.